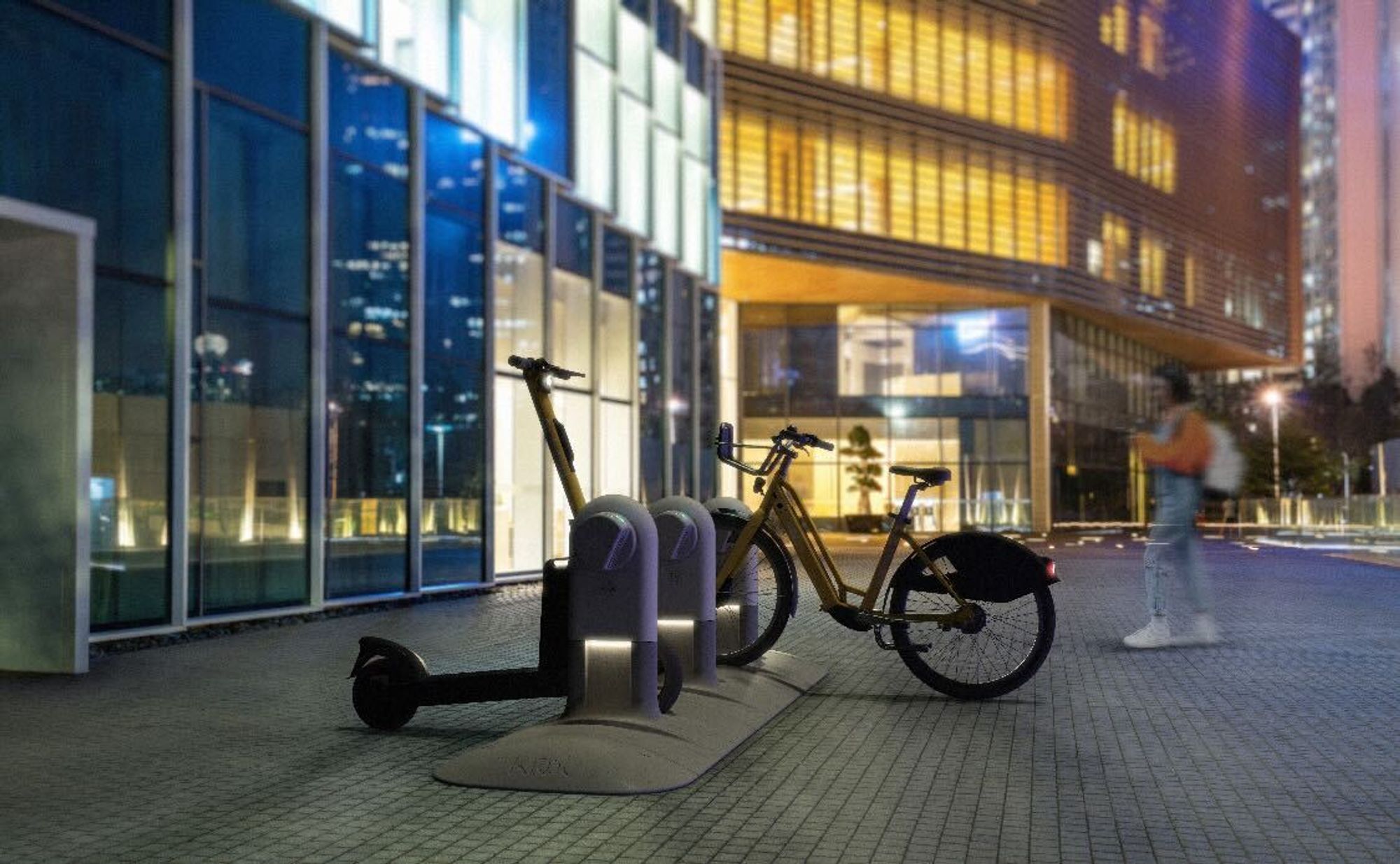 CHARGING
Each station can charge up to 24 vehicles simultaneously.
Intelligent charging system sets charging speed automatically based on vehicle count.
Operator defines battery voltage, charge rate, ambient temperature, and charging strategy.
VEHICLE IDENTIFICATION
Automatic vehicle identification when inserted into the station.
Registers ride end and verifies network affiliation.
LOCKING
Vehicle locked even with identification failure, or lack of cellular or electrical connection.
Remains locked until battery reaches minimum level set by operator.
UNLOCKING
User unlocks via mobile app or RFID badge, operator via web interface or mechanically.
CELLULAR NETWORK CONNECTION
Connection via 2G, 3G, 4G, LTE-M with multi-operator SIM card.
OTA updates for new functionalities.
ALERTS
Sound and light alerts for various vehicle statuses (availability, unlocking, identification).
Tech Specs
Station Base: Fiber-reinforced concrete / Pig iron / Stainless steel
Main Board: PCB resin for protection
Firmware: Remote update
Electric Connection: Voltage range 105..300 VAC, Max power 300W
Charging Time: Approx 6 hours for full charge, 1 hour for rapid charge
Protection: At least IP54, varnished electronic boards
Condensation and Overheating Prevention: Passive ventilation, temperature range -20°C to +55°C
Floor Plans and Dimensions - see attached