When a user is ending a trip, our system will first check to ensure the scooter's real time location is within a park zone. If it is not, the message will be displayed as below. The user will not be able to end their trip until returned to a proper zone and billing will continue until done.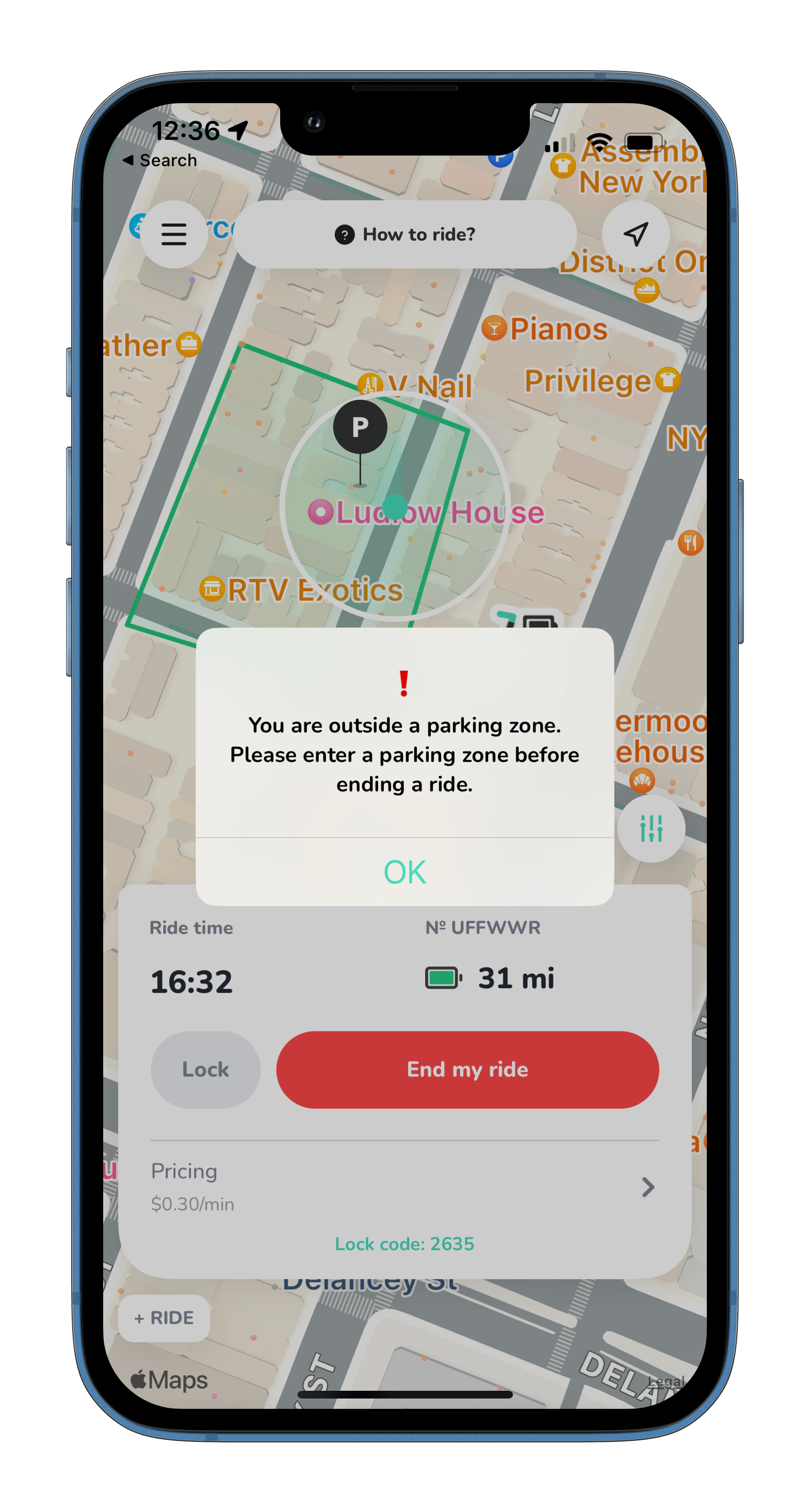 Once the scooter is returned to a parking zone, which are viewable in-app on the map - they will be prompted with the following return instructions.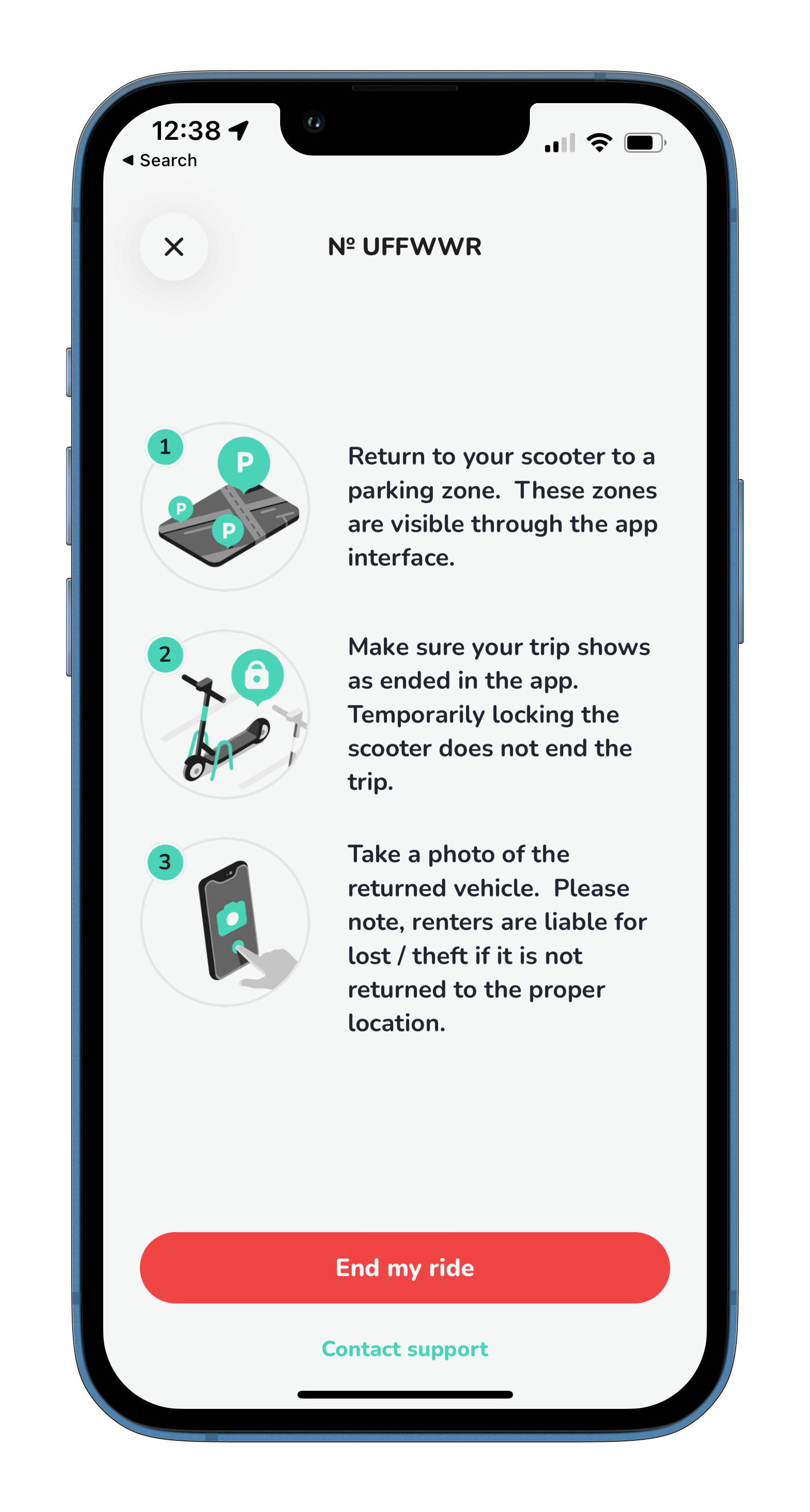 They will be required to take a photo of the scooter properly returned at the end of their trip. Levy's support team will verify all photos to ensure the scooter has no physical damage and has been returned to the right location.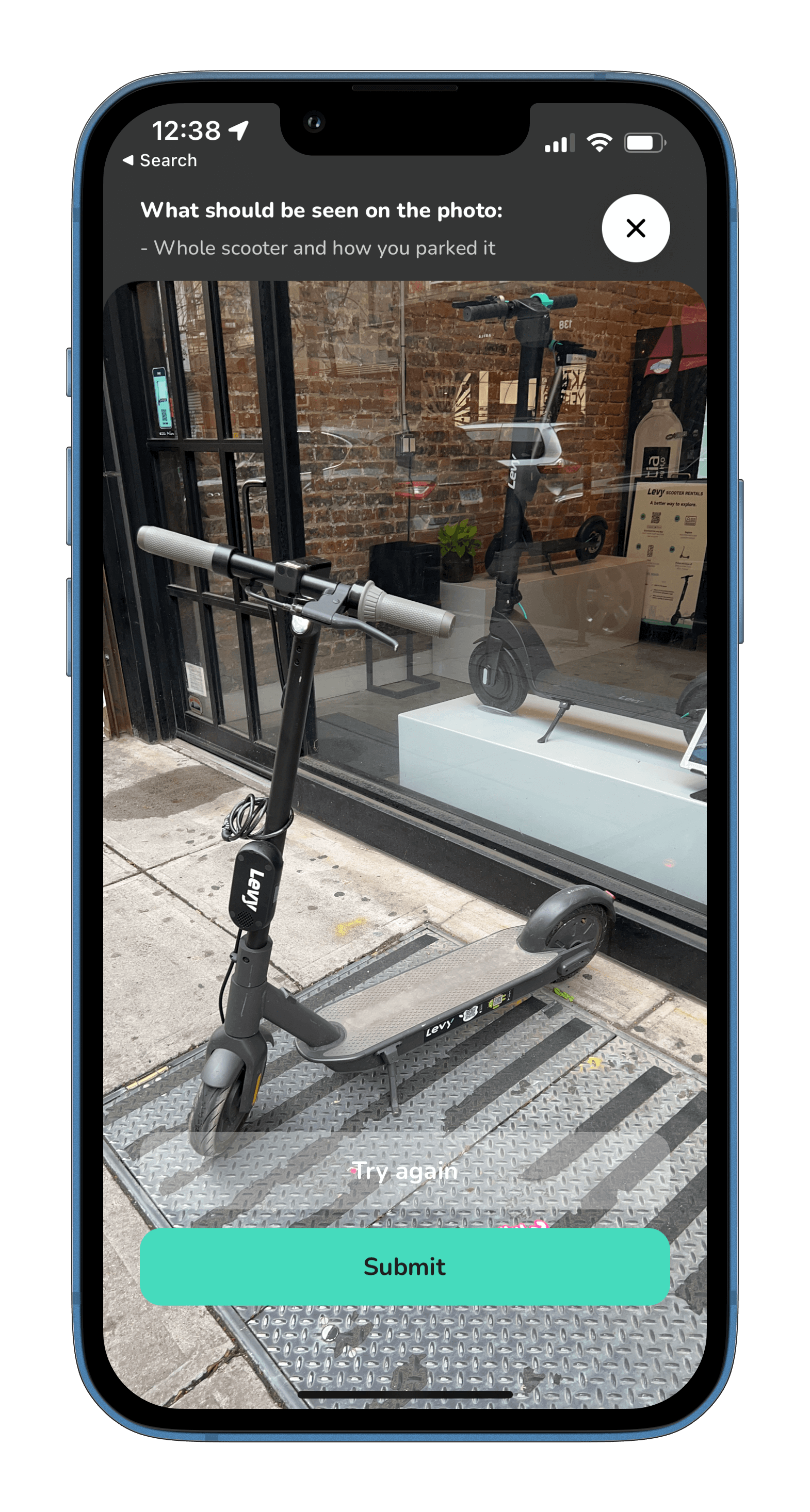 Users will then have the opportunity to rate the trip and also make any additional comments to be reviewed.