The Segway MAX 2.3 is the scooter that we use in our Levy Fleet program. Getting an additional charger for the scooter is possible, however it is very important to get a charger that has the correct specs so the battery is not damaged while charging. Here is a photo of the charger: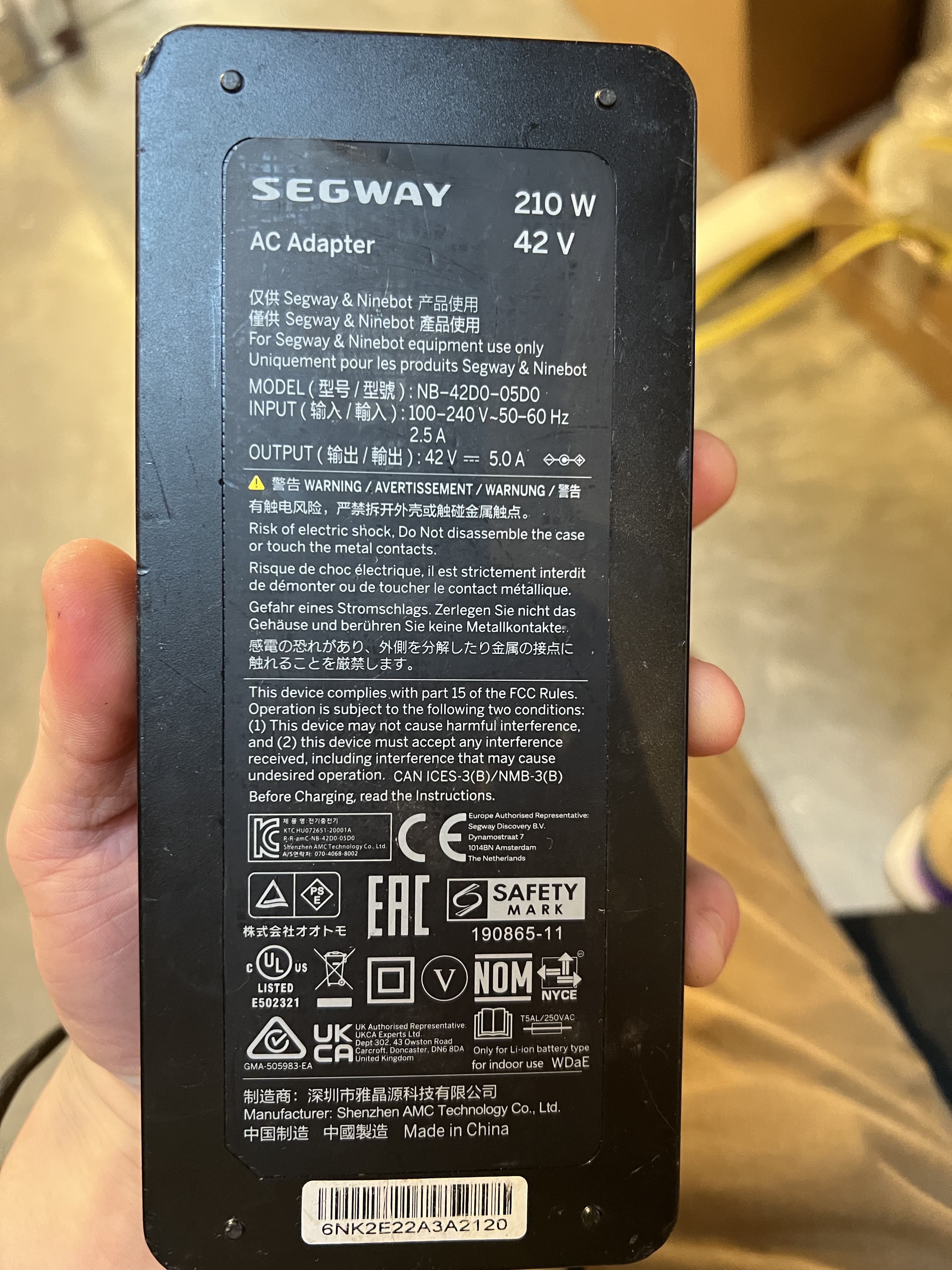 The Charger is a 250W, 42V charger. The input power is 100-240v ~50-60Hz 2.5A ad the output 42V at 5.0A. You can purchase additional chargers through our store here.
The charging port plug has an outer diameter of 8mm.